Meet The Team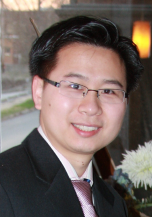 TUAN DO, DDS
Dr. Tuan Do earned an accelerated six-year Bachelor of Arts and Doctor of Dental Surgery degree from the University Missouri-Kansas City. Dr. Do was one of the 25 candidates in the country who was accepted into this advanced program. There he earned Chancellor's Non-Resident BA/DDS Scholarship for six consecutive years, finalist for table clinic competition, and American Academy of Dental Practice Administration; recognition for excellence and academic achievement during dental education in dental practice administration. After graduation, Dr. Do was accepted into a prestigious general dental residency at Morristown Memorial Hospital, New Jersey where he became a chief resident in the program. Dr. Do was trained with the latest technology in cosmetic dentistry, advanced medicine, and complicated full mouth reconstruction under world renowned doctors. Dr. Do enjoys treating patients and taking care of them like family. Dr. Do is a proud member of the American Dental Association, Massachusetts Dental Association, and South Shore Dental Association. In his free time he enjoys working out, watching sports and trying different restaurants in Boston.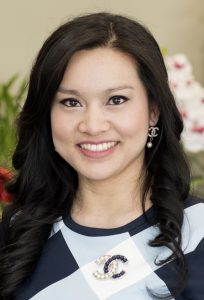 CASSANDRA NGUYEN, DMD
Dr. Cassandra Nguyen has deep root in Boston. She graduated from Boston Latin School before earning a Bachelor of Arts degree in English from Tufts University. Being awarded with Tufts Merit Scholarship for advanced academic standing, Dr. Nguyen continued her education and graduated with a degree of Doctor of Dental Medicine from Tufts University, School of Dental Medicine. Throughout her dental career, Dr. Nguyen delivered free dental care to the special needs patients at Fernald Development Center, the underserved population at Neighborhood Health Center, nursing home residents at Laboure Center and also children from the Quincy Elementary School. Dr. Nguyen had previously worked in California with an emphasis in cosmetic. Grew up in Milton, MA, Dr. Nguyen ultimately settled down in Massachusetts and does a wide range of dentistry, from comprehensive to cosmetic dentistry. Dr. Nguyen is known to have a very positive attitude and compassion for dentistry. She will always greet you with a smile and listen to your specific concerns. She will educate you about your oral health and our latest technologies and products so you can make the most confident and cost effective decisions. Dr. Nguyen will deliver highest quality dentistry to you as if you are one of her family members. Dr. Nguyen is an active member of Massachusetts Dental Society, American Dental Association, South Shore Dental Association. Her hobbies include traveling, dining and home decorating.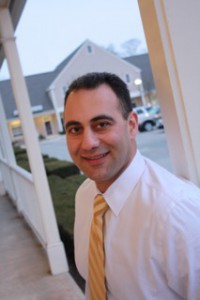 MICHAEL TABBAH, DMD
After receiving his D.D.S. (Doctor of Dental Science) degree from Tishreen University in 1994, Dr. Tabbah enrolled at Tufts University in Boston, where he achieved recognition on the Dean's Honor Roll for performance on the National Dental Boards, and earned a D.M.D. (Doctor of Dental Medicine) degree in 2001. Since then he has been practicing all phases of dentistry, focusing on painless dental care. Doctor Tabbah is always participating in continuing education and training to stay up to date with the latest dental technology.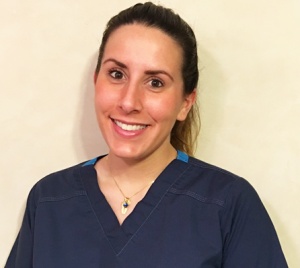 AMANDA, RDH
As a recent addition to our team, Amanda has more than twelve years of experience in the dental field starting as an assistant in 2004. In 2012 Amanda graduated as president of her class from the Dental Hygiene program at BCC. In 2015 she fulfilled the requirements to become a Public Health Hygienist. She knew from a young age that dental was her calling. With a true passion for the career, she makes sure each patient is treated with high standard of care and all questions relating to gum's disease, prevention and treatments are answered. Because of her enthusiasm and amiable personality, both her colleagues enjoy working with her and patients look forward to their six month check up. She enjoys spending her free time with her family outdoors if possible.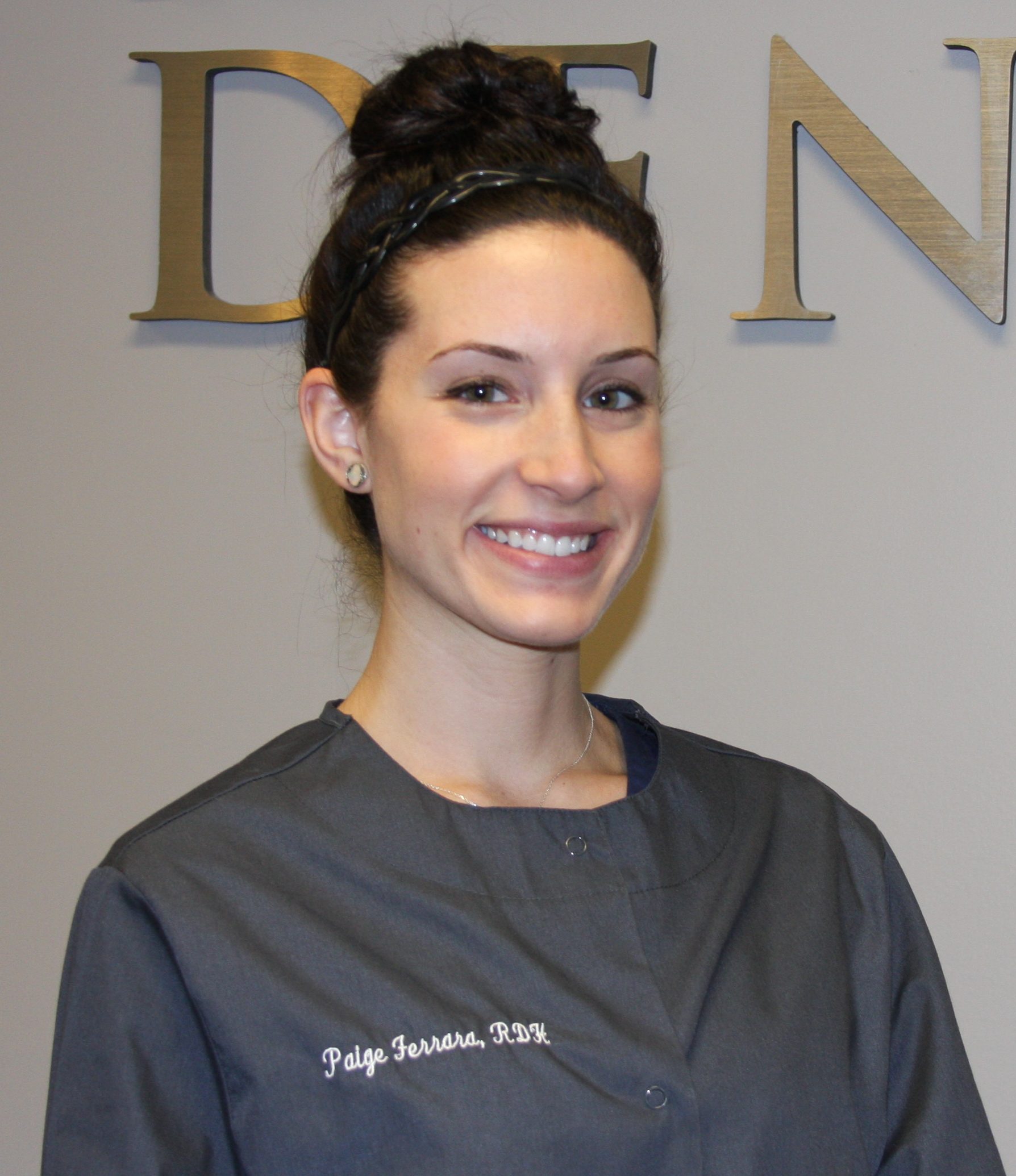 PAIGE, RDH
Paige started her dental profession in 2010 doing dental assisting. Because of her love and passion for the field, she advanced her career and earned her Associates in Science Degree in Dental Hygiene from Bristol Community College. She has a permit to administer local anesthesia. With more than seven years of experience, Paige is fully dedicated to provide the best quality care to patients and to continue her education, which will allow her to be knowledgeable about the latest technology and techniques. She will make it her priority to educate patients about how to maintain a good oral health and to avoid gum disease. With her soft spoken voice and genuine smile, she will make your dental experience as comfortable as possible. In her free time, she enjoys spending time with her husband and family. Her hobbies include outdoor activities, cooking and photography.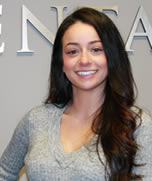 BROOKE- Office Manager
With a strong background of science major and over six years of clinical experience as a dental assistant and front desk, Brooke joined our Advanced Mansfield Dental in 2015 and takes on her new role as an office manager. She directs and supervises the office's daily activities. She also coordinates patient's treatment plans and helps them understand their insurance benefits so that patients can make decisions with confidence. Brooke holds high work ethics alongside with her vibrant personality. Her hobbies include traveling, spending time with friends and her dog, Troy.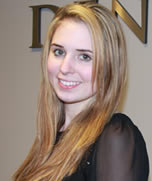 JOCELYN- Dental Assistant
Jocelyn graduated from Massasoit Dental Assisting program in 2013. Because of her talent to be able to multitask, she joins Advanced Mansfield Dental as an assistant and also as a front desk. Her valuable versatility helps the practice greatly not only in making patients feel comfortable in the chair but also facilitating patient-office interactions such as scheduling, treatment planning and financial arrangements. In her free time, Jocelyn enjoys listening to country music, especially Taylor Swift and walking her dog, Molly.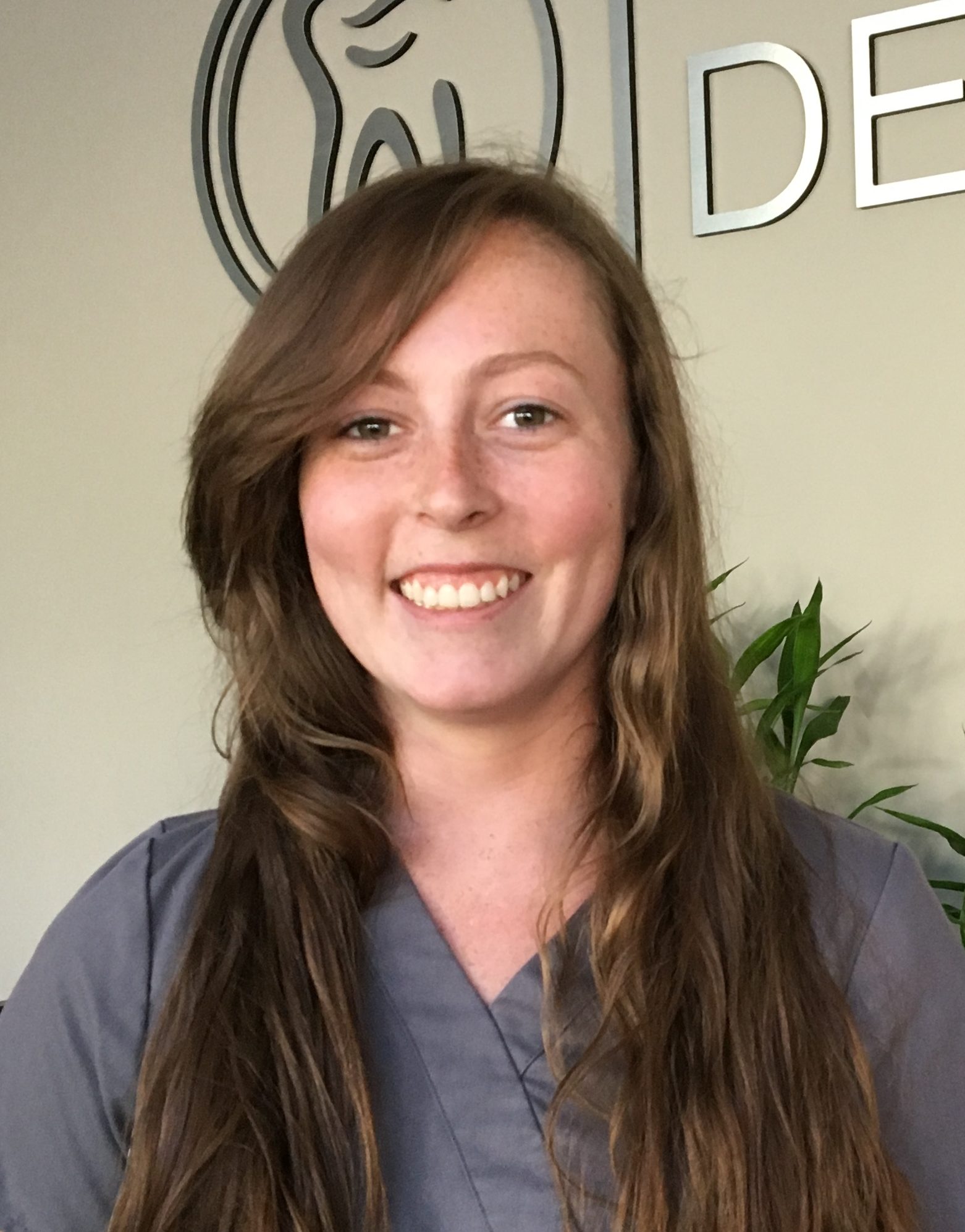 ALEXINA- Dental Assistant
Lexie graduated from Dental Assisting program at Tri-County Regional Vocational Technical School in 2012. She is Radiology, CPR and Osha Certified. Equipped with over five years of experience in the dental field, she makes it her priority to get to know the patients well so that their visit would be pleasant and comfortable, especially with her calming and caring nature. Lexie is great at multi tasking and staying organized. In her free time she enjoys traveling, spending time with friends and being outdoors.